Chewing tobacco, also known as smokeless tobacco, can increase your risk of developing cancer. The cancers it causes are different from smoking cigarettes or cigars. Chewing tobacco can lead to mouth and throat cancers.
Smokeless tobacco is known to cause cancers of the mouth, lip, tongue, and pancreas. Users also may be at risk for cancer of the voice box, esophagus, colon and bladder, because they swallow some of the toxins in the juice created by using smokeless tobacco. Smokeless tobacco can irritate your gum tissue, causing periodontal (gum) disease. Sugar is often added to enhance the flavor of smokeless tobacco, increasing the risk for tooth decay. Smokeless tobacco also typically contains sand and grit, which can wear down your teeth.
The reasons for quitting are simple: You'll lower the chances of having a heart attack, stroke or cancer, including oral cancer.
Because you do not inhale smoke when you use chewing tobacco, many people think they are reducing their risk. Unfortunately, this is not the case. Although the risk of lung cancer is lower among people who use chew or snuff, the risk of other cancers is considerably higher.

Smokeless tobacco causes mouth and throat cancers, dental problems, cardiovascular disease, and nicotine addiction, just like cigarettes do. And since it causes nicotine addiction, it's just as hard to kick the habit. In fact, the amount of nicotine and other chemicals found in the blood of people who chew is even higher than that found in the blood of smokers.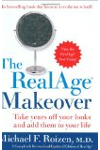 Continue Learning about Substance Abuse and Addiction