Illicit drugs and alcohol are known as mood-altering substances because they change your emotional state. You have no control over this change, and it's not always a positive one. The consequences of using substances vary depending on the type of drug, but they can include the following:
depression (alcohol is a depressant)
anxiety
paranoia
disinhibition
Disinhibition leads to impulsive behaviors, such as sexual promiscuity; overexpression of emotions, which may result in aggression; dangerous driving; or other risky actions. Using substances can also impact your mood over a longer term. Having a hangover or crashing from a high usually leaves people feeling irritable, tired, and physically unwell. Some people notice that their mood is affected for days after drinking or using drugs.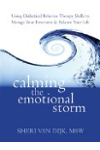 Continue Learning about Substance Abuse and Addiction