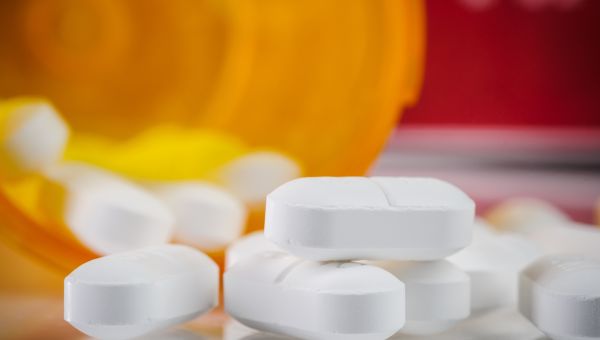 Learn more about programs designed to prevent drug use.
Substance misuse, or the improper use of a substance that may cause harm, is an important issue that needs to be addressed in the United States. In general, substance misuse typically begins during adolescence, but may begin at any time in an individual's life. If substance misuse becomes a regular occurrence, it may transition to a substance use disorder (or addiction), during which the individual becomes dependent on the substance.
Substance misuse is associated with a variety of poor health outcomes, such as cancer, high blood pressure, heart disease and stroke, along with other problems, such as injuries, violence and crime. Substance misuse is also associated with death when action to prevent substance misuse is not taken soon enough. Drug overdose related specifically to opioid or heroin use caused 29,000 deaths in 2014 alone, many of which could have been avoided if the proper preventative measures had been taken.
It's very important to identify risk factors that could make you or a loved one susceptible to substance use disorders. Once risk factors are identified, it's easier to prevent substance use disorders or recognize them before it's too late. Risk factors for substance use disorders include mental health problems, positive attitudes about substance use, stressful life events, exposure to alcohol or drugs during pregnancy, lack of family discipline, family history of substance use and parental unemployment.
Different kinds of preventative programs are designed to target a variety of ages and demographics. Programs for parents of infants or children focus on reducing risk factors by encouraging healthy relationships between the parent and child. As children get older, the focus of prevention programs shifts to educating adolescents on best practices for refusing substances. Programs for young adults, college students and working adults are focused on educating individuals on the negative health outcomes of alcohol misuse and substance use.
Overall, programs that are specific to each population are the most effective. Every dollar invested in prevention of substance use disorders produces a savings of $2 to $10 related to costs in health care, criminal justice system, educational system and lost productivity. Therefore, recognizing risk factors and selecting the correct program for yourself or for a loved one is extremely important to ensure prevention of a substance use disorder before it happens.
Find the right program for you:
Ages 0-10
Nurse-Family Partnership
This program is designed to improve low-income, first-time mothers' parenting skills, focusing on those with children less than 5 years old. It has been effective in reducing alcohol use among teens who received this intervention as infants.
The Good Behavior Game
This school-based program focuses on behavior management in a 1st and 2nd grade classroom setting and has successfully shown reduced rates of substance use and alcohol use among high-risk populations.
Raising Healthy Children
This is just one example of the many effective programs that involve both schools and parents to prevent substance misuse. These programs involve social, emotional and behavioral learning and management for children in 1st to 6th grade, and have been shown to reduce alcohol and marijuana misuse at age 18.
The Fast Track Program
This intensive, 10-year long program is specific to children with high aggression in 1st grade and focuses on improving social skills of children through the school setting, home visits and parental support groups. The program has shown decreased alcohol and substance misuse after a 10-year follow up.
These DailyStrength support groups are specific to parents with young children:
Parenting Newborns & Infants Support Group (Ages 0-1)
Parenting Toddlers Support Group (Ages 1-3)
Parenting Preschoolers Support Group (Ages 3-5)
Parenting Big Kids Support Group (Ages 5-8)
Ages 10-18
LifeSkills Program
Implemented over the course of three years, this school-based program focuses on substance refusal through building social, cognitive and emotional skills. This program has been effective in delaying the early use of substances, including alcohol and tobacco.
Strengthening Families Program: For Parents and Youth 10-14
This family-based program addresses parents' communication and limit-setting skills, as well as children's substance refusal skills, and has reduced use of alcohol, tobacco and drug use, including prescription drug use.
Coping Power
Specific to children in 5th and 6th grade, this 16-month long internet-based program targets student who have been exposed to early substance use or have shown aggressive behavior, and has proven to reduce substance misuse.
These DailyStrength support groups are specific to parents with tweens and teens:
Parenting Tweens Support Group (Ages 9-12)
Parenting Teenagers Support Group (Ages 12-18)
Young Adults
Brief Alcohol Screening and Intervention for College Students (BASICS)
Designed to motivate college students to reduce alcohol consumption through education on the negative consequences, this program provides personalized feedback based on the student's current drinking behaviors. Studies have shown a decrease in alcohol consumption after students completed this program.
Parent Handbook
This is just one example of the Parent Handbook program, which focuses on educating parents about best practices for speaking with their children about drinking the summer before their child leaves for college. This program has shown a reduction in the chances of their child becoming a heavy drinker.
The Haven at College
This is a on-campus program for addiction treatment and support that offers a range of services, including a recovery residence, outpatient center, and mentoring and monitoring programs at universities.
Adult Workplaces
Team Awareness
This program is implemented in a variety of workplace settings and consists of three 2-hour long sessions, decreasing the rate of heavy drinking among employees.
Medically reviewed in January 2019.