Strokes are very serious. People who survive a stroke may have:
loss of movement on one side of the body
speech or vision problems
memory loss
Long-term rehabilitation is required. Stroke can cause disabilities that can continue for years. The condition is a main cause of people losing work.
Doctors who treat stroke patients often have to educate their family and caregivers about the disease because there are many longstanding myths or misconceptions surrounding it. That can cause the warning signs or symptoms of a stroke to be missed. It's important to treat a stroke right away. Treatment delays can lead to death or severe debilitation.
There are two main types of strokes:
An ischemic stroke is due to a blockage of blood flow to the brain. Most strokes are this type. It can be treated with a clot-busting drug called tPA.
A hemorrhagic (bleeding) stroke occurs when a weakened blood vessel ruptures. Far fewer strokes are this type.
Yes, a stroke is serious and should be treated as a medical emergency. If you suspect someone is having a stroke, call 911 immediately. Look for slurring speech, weakness on one side of the body, or a sudden headache. The longer the stroke goes on, the more damage there can be to the brain. Keep in mind that transient ischemic attacks (or TIAs) are mini-strokes that signal that a serious, debilitating stroke may be coming. They should be treated with urgency even though they do not have lasting effects themselves. And consider monitoring yourself for stroke risk factors before a stroke ever happens. Eighty percent of strokes can be prevented when the risk factors are identified, monitored and the person leads a healthy lifestyle.
Yes, a stroke is a serious and potentially life-threatening condition. People who suffer a stroke need emergency medical attention in order to prevent as much damage to the brain as possible. Over 50 percent of people who suffer a hemorrhagic stroke will die in a matter of days. Even with early treatment, many people who suffer a stroke will have lasting damage to the brain that may affect their mobility, speech, memory, or other functions.
Continue Learning about Stroke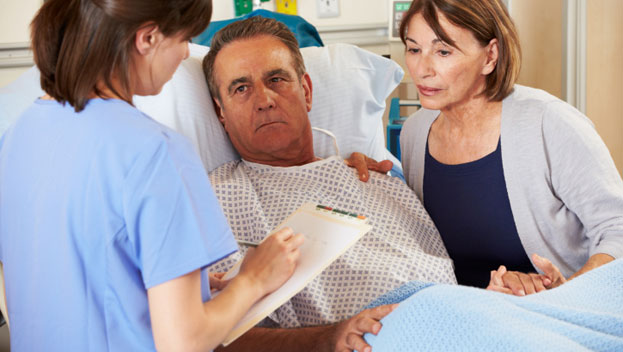 There are several different types of strokes and they can affect the body in very different ways. Learn more from our experts.