Stretching should be completed before and after a workout. There are different forms of stretching that you can implement before your workout. If you have muscles that feel tight or if your job requires you to be seated for most of the day, it is beneficial to include static stretches (stretches that are held for 30 seconds) prior to the cardiorespiratory warm-up as well as in the cool-down portion of the workout. If you just want to feel loose and ready for the workout ahead and are not feeling tight, incorporate dynamic stretches, which are stretches that help you move through a full range of motion and are not held for any length of time. Examples of great static stretches to start and end your workout are: calf stretch, hip stretch, and back stretch. Dynamic stretches that are great for a warm-up are: squats, lunges, and push-ups with rotation.
Does a 5-minute low intensity cardio workout to warm the muscles then stretch and again after your workout routine whether it's a cardio day or lifting day that way muscle are brought back to extensibility.
It is best to stretch muscles that are warmed-up. Begin with foam rolling, do some light stretching, then move on to your workout. You can get deeper into the muscles and get a good stretch after the workout.

The latest research shows that stretching after your exercise is more effective than before since your muscles are warmed up. When you stretch before, you can injure yourself since your muscles aren't yet flexible. To reap the benefits, a stretch should be held for at least fifteen seconds.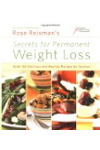 Continue Learning about Stretching