When stretching the neck extensors, make sure you relax and don't tense up your muscles as you're stretching. Doing this could inadvertently trigger a muscle spasm or cramp. Also, avoid fast, jerky movement, this again, could cause muscle spasms.

Common errors when doing the neck extensor stretch (an exercise that improves range of motion in your neck and restores the neck-extensor muscles to their proper lengths) include:
Focusing on nodding the chin forward rather than lengthening the muscles in the back of the neck may activate a forward-head position.
If your shoulder pain increases when your arms are overhead, rest your arms on pillows to find a comfortable position.
Don't move your arms too rapidly before correcting neck extension. Move slowly to be sure you are performing the exercise correctly.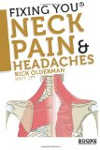 Continue Learning about Stretching