How can I stretch my shoulders?
There are 2 very good stretches for the shoulder muscles. They are the latissimus dorsi stretch and the pectoral stretch. These two stretches stretch back muscles and chest muscles and will also target rotator cuff muscles. Here is how to perform these stretches:
Static Latissimus Dorsi Ball Stretch
Preparation
Kneel in front of a stability ball.
Place one arm on ball, with thumb pointed straight up in the air.
Movement
Draw navel inward
Slight round your back
Slowly reach the arm straight out by rolling the ball forward.
Hold for 30 seconds.
Switch sides and repeat
Technique
If this stretch causes any pinching in the shoulder, perform the stretch with the palm down on the ball.
To increase the stretch, move the arm slightly across the body slightly.
To stretch your shoulders, stand with your feet shoulder-width apart, interlock your fingers and stretch them over your head with the palms facing toward the ceiling. Hold the stretch for 20 seconds. Instead of interlocking your fingers, you can modify this stretch by holding a long pole such as a broomstick over your head and stretching it toward the ceiling.

Bring your right arm across your body. Use your left hand to hold your upper right arm and help pull it across your body. Hold for 20 seconds and then repeat with the opposite arm. Repeat 3 times.

Standing with your feet shoulder-width apart, hold a towel with your right arm above and behind your head so that it drops down your back. With your left arm, reach behind your back (around your waist) and grab the dangling towel. With your right arm, pull upward so that your left arm is stretched. Hold for 20 seconds. Then, allow your left arm to pull on the towel to stretch your right arm. Hold for 20 seconds. Repeat using the opposite arms. Do this exercise only once if you have already done the other two shoulder stretching exercises.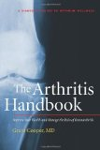 Place the back side of your right hand just above your right hip. Standing up straight, clasp your right elbow with your left hand (if you can't do this, slide your right hand behind your lower back until you can reach your elbow). Gently pull your elbow toward your belly button and take five deep breaths into your upper chest, then exhale slowly. Keep your chest lifted and shoulders even. Do the same on the other side.
To do shoulder stretches, grab the corner of a wall or doorframe with your right hand at shoulder level, your arm extended out. Then twist your upper body slowly to the left. You should feel the stretch in your shoulder. Hold and repeat. Then switch to your left side.

A variation of the shoulder stretch is to reach up with your hand and extend your arm back behind your shoulders, as if trying to scratch your upper back. With your other hand, push your elbow back a bit more. Hold and repeat, then switch to your other shoulder.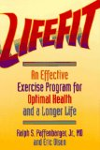 A good stretch for the shoulders is the standing posterior shoulder stretch. Use the technique described below to perform this stretch. Start with your feet placed hip-width apart and your arms hanging at your sides. Next, cross one arm over your chest toward the opposite shoulder and hold it with the opposite arm. You should feel a stretch in the back of the shoulder area and into the upper back on the side of the body of the arm that is crossed. Hold the stretch for at least 30 seconds and then repeat on the other side. For example, to stretch the right arm move your right arm in front of your body and across your chest while holding it in place with your left forearm. Other stretches that will target the shoulders include the side-lying posterior shoulder stretch, standing chest stretch, and the ball lat stretch.
Continue Learning about Stretching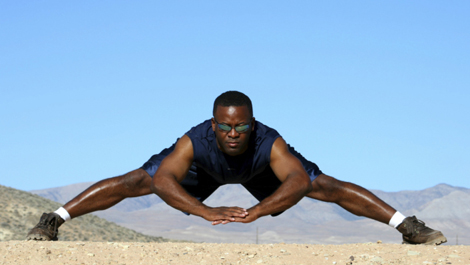 Stretching should be performed at the beginning of any exercise or workout. It elongates and strengthens muscle preparing them for exercise and reduces the risk of injury. There are stretching exercises for the back, legs, arms, n...
eck … the whole body. Foam-rolling, static stretching and dynamic stretching are the three categories of the warm-up stretching or cool-down process.
More