There are lots of muscles working together in the neck, and they all connect into other areas of the body (chest, shoulders, jaw, back, arms). Here's one you can do right now!
Stand and balance your spine in an upright posture in neutral, taking a few good deep breaths.
Let your shoulders melt down your back, your head floats up.
Open your arms away from your sides in a low V no higher than your shoulders.
Drop your chin to your chest, to stretch up the back of the neck.
Roll your ear to your shoulder, to stretch the side neck.
Do this on both sides. Slightly turning the face toward the floor or toward the ceiling when your head is dropped to one side will stretch the back and the front of the neck respectively.
To stretch your neck, place your right hand over your head so that it rests on your left ear. Gently and slowly, pull your head so that your right ear comes to rest on your right shoulder. Hold the pose for 20 seconds. Return to the starting position and repeat the stretch, this time pulling your left ear to your left shoulder. Hold for 20 seconds. Return to starting position. Repeat this 3 times.

Turn your head so that you are looking over your left shoulder. You may use your left hand to help gently push your chin in the direction of your left shoulder. Feel a gentle stretch. Hold the pose for 20 seconds. Return slowly to the starting position and repeat to the right side. Hold for 20 seconds. Repeat this 3 times.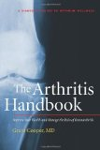 The most common neck stretch is the scalene and upper trapezius stretch. Follow these steps for a good neck stretch.
Preparation
1. Stand in optimal posture, straight ahead, feet shoulder width apart.
Movement
2. Draw navel inward.
3. Pull back and depress the shoulder on the side right side.
4. Slowly bend the neck away to the left.
5. With the left hand grasp the top of the head and continue pulling the left ear toward the left shoulder.
5. Hold the stretch position for 30 seconds.
6. Switch sides and repeat.
Technique
Keep the shoulder of the side being stretched down and retract it by depressing the scapula on the side being stretched.
Continue Learning about Stretching