To stretch the back of your heel:
Loop an exercise band around the leg of a heavy piece of furniture, such as a table or desk.
Sitting directly in front of it, slip your foot into the loop so the exercise band curls around your forefoot, just below your toes.
Pull back with your forefoot, flexing at the ankle. Hold for several seconds, then relax. You should feel a stretch along the back of your heel.
Repeat 10 to 15 times.
Repeat with your other foot.
Continue Learning about Stretching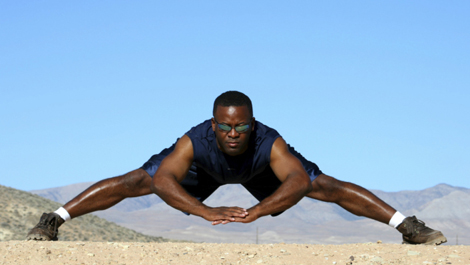 Stretching should be performed at the beginning of any exercise or workout. It elongates and strengthens muscle preparing them for exercise and reduces the risk of injury. There are stretching exercises for the back, legs, arms, n...
eck … the whole body. Foam-rolling, static stretching and dynamic stretching are the three categories of the warm-up stretching or cool-down process.
More