Gently stretch as far as you can, hold the stretch for 30 seconds, and then ease back. Studies show that holding a stretch for 30 seconds produces the same result as holding it for 60 seconds. You will feel a gentle stretch but should not have pain or discomfort. As your muscle adapts, the stretch feeling will diminish. You should always perform each exercise slowly and avoid bouncing or forcing the stretch as you could strain a muscle or joint.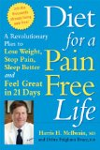 I am a big fan of Active Isolated Stretching (as opposed to static stretching.) Only a warm, relaxed muscle can be stretched effectively. That's why many experts believe that active-isolated stretching, or AIS, is one of the most promising ways to get the benefits of stretching while minimizing its risks. In AIS, you hold each stretch for just two to three seconds, and then you return to the starting position and relax. After resting for a few seconds, you ease into the stretch again, progressively warming and elongating the muscle.
Typically stretches should be held for 20-30 seconds. This type of stretching is known as static stretching and is the most common type of stretching. Research has shown that holding a static stretch for at least 20-30 seconds is essential for allowing the muscles enough time to relax and elongate, thus increasing joint range of motion. Another form of stretching is called dynamic stretching. This form of stretching is good for individuals and athletes who need to warm-up prior to exercise or sports comeptition. This form of stretching can be performed on its own (if the indivdual does not have tight/stiff muscles) or after completing a series of static stretches. Dynamic stretches are low-intensity exercises that mimic the type of movements an individual may perform during their workout or sporting event. For example, prisoner squats, walking lunges with rotation, and hip swings would be appropriate before playing tennis or soccer.
Continue Learning about Stretching