Come onto the floor on your hands and knees. Set your knees directly below your hips and your hands slightly forward of your shoulders. Spread your palms, index fingers parallel or slightly turned out, and turn your toes under.
Exhale and lift your knees away from the floor. At first keep the knees slightly bent and the heels lifted away from the floor. Lengthen your tailbone away from the back of your pelvis and press it lightly toward the pubis. Against this resistance, lift the sitting bones toward the ceiling, and from your inner ankles draw the inner legs up into the groins.
Then with an exhalation, push your top thighs back and stretch your heels onto or down toward the floor. Straighten your knees but be sure not to lock them. Firm the outer thighs and roll the upper thighs inward slightly. Narrow the front of the pelvis.
Firm the outer arms and press the bases of the index fingers actively into the floor. From these two points lift along your inner arms from the wrists to the tops of the shoulders; firm your shoulder blades against your back, then widen them and draw them toward the tailbone. Keep the head between the upper arms; don't let it hang.
To stretch your back, lie on an exercise mat face down with your arms on the mat palms down. Slowly raise your head and upper chest off the mat. Walk your hands up so that you are resting on your elbows. Hold the pose for 30 seconds. If you have lower back pain, do not do this exercise unless directed by a physician, as it may worsen your pain.

This is an excellent stretch for your lower back if your knees will tolerate it. Lie on your back with your knees bent and your feet flat on the floor. Grab your right knee and gently pull it to your chest so that it points to your right shoulder. Pull your knee to your shoulder as far as it can go without pain. Hold for 10 seconds and then allow your right foot to return to the floor. Repeat this on your left side. Hold for 10 seconds. Now bring both knees to your chest, angling them both so that they point to the shoulder on the same side. Hold for 10 seconds. Repeat this entire procedure 2 times.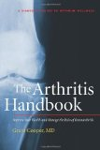 A great stretch for the back is the erector spinae stretch. Perform the erector spinae stretch by following the technique described below. Sit on the floor with one leg straight in front of your body and opposite leg crossed over the top with the foot flat on floor. Press the opposite arm against thigh of the top leg and rotate your body to increase the stretch felt in the back. Hold the stretch for at least 30 seconds and either repeat on the same side or perform on the opposite side if desired.
Continue Learning about Stretching