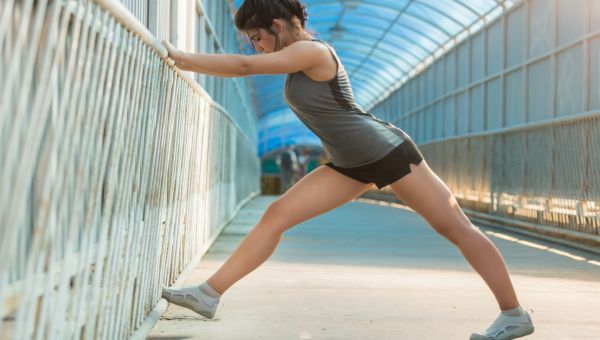 If you're a guilt-ridden exerciser who never stretches before popping that vintage Richard Simmons tape into your player, go to the head of the class. You'll get more out of your workout if you skip the preexercise stretching your high school gym teacher always insisted you do.
That doesn't mean you shouldn't warm up. Warm up means doing a light weight or slow version of the same exercises you are about to do, so that the muscles and joints are made warmer and more pliable. Just don't stretch (yet). Latest reason: Runners who didn't stretch ran nearly a half-mile further in 30 minutes than those who did. Stretching before you work out seems to rob muscles of strength and power. A better idea?
Warm up beforehand. Start your brisk walk, bike ride, or Argentine tango practice (alert Dancing with the Stars) by doing it slowly for the first 5 minutes and involving all the muscles you are likely to use.
Wait till you're hot and sweaty, then stretch. That's when your body wants it. Never stretch a cold muscle! It could tear, which will put a major hurt on you. Well-warmed muscles lengthen more easily and joints move through their full range, improving total flexibility.
Take it easy. Relax your muscles before each stretch and move in slo-mo, breathing deeply and rhythmically. Hold each position for 10 to 30 seconds. Don't bounce. (Yeah, bouncy "ballistic" stretching was big back in the 80s, but so was Big Hair. Neither was a good idea.)
Forget about "no pain, no gain." If a stretch hurts, back off till it doesn't, then hold it, staying relaxed. You're trying to improve your flexibility, not turn into Gumby, though we do love the little green guy.
Try this 20-minute at-home workout.
Medically reviewed in December 2019.