Acute stress is anything you perceive as an immediate threat. Acute stress is your normal mental and physical response to an emergency or traumatic event. This may be an automobile accident, an argument with another person, or you losing a tennis match. Acute stress can be caused by any sense of danger, noise, crowding, hunger, or infection in your body. Acute stress occurs as a natural short term response and is healthy and normal. You release stress related chemicals in to the body and they quickly dissipate from your body after a trauma or emergency.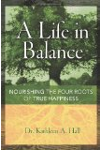 Continue Learning about Stress

It is not uncommon for people to experience stress and anxiety during select periods in their lives. Having a positive attitude, taking a balanced approach to life's ups and downs, and using relaxation exercises are just some of t...
he ways that people can alleviate stress and anxiety.
More