Stressors are uncontrollable or unpredictable events that can alter our normal reaction to everyday events. Some examples are excessive workload demands, conflicting expectations, and insufficient resources both internal and external.
The stress response or reaction is a normal response to the demands and changes of life-both positive and negative. The response is individual, physiological and necessary for survival.
Stress can become problematic when we are habitually confronted with chronic stress the effects are experienced in four key areas.
Physical signs or symptoms – headaches, changes in appetite, and changes in sleep patterns.
Mental signs or symptoms – poor concentration , confusion, poor judgment
Emotional signs or symptoms Feeling out of control, increased anger and nervousness
Behavioral signs or symptoms- aggression, compulsive behavior, and excessive alcohol use.
Although some stressors/triggers may be difficult to classify as physical, perceived, external or internal, it is vital to distinguish stressors from the stress response they elicit within the mind-body-spirit connection and to understand the adaptive process called allostasis. In his book, The Healing Mind, Dr. Paul Martin writes, "The unpleasant or potentially harmful things happening in the environment are referred to as stressors, while the psychological and biological reactions they elicit are referred to as the stress response."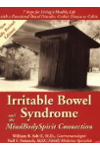 Continue Learning about Stress