Every year, more and more pressures regarding classes, getting into the right college (or deciding if college is even the right choice), families, jobs, extracurricular activities, friends, relationships and other stimuli just keep burbling away beneath high schoolers' still-developing forms.
Suffice it to say, this avalanche of stress hinders their progress and personalities far more than it helps, but many think they have no real alternative. Without persistently striving toward an unattainable perfection, students find themselves trapped between success or failure, with no "gray areas" in between.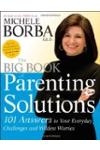 Causes of stress for high school students can revolve around friends and social expectations.
Continue Learning about Stress