The key to coping with stress and living successfully and healthfully in our stress-filled world is not to avoid stress -- as if anyone can -- but to use stress to your advantage, harnessing all the energy released by the general adaptation response without letting it harm your health. To do that, you need a strong, fit body that can recover quickly from that stress before it does permanent harm, and you need to develop strategies such as exercise that minimize the effects of stress when it does occur, providing a variety of stress-release opportunities.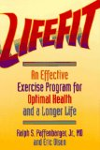 Continue Learning about Stress

It is not uncommon for people to experience stress and anxiety during select periods in their lives. Having a positive attitude, taking a balanced approach to life's ups and downs, and using relaxation exercises are just some of t...
he ways that people can alleviate stress and anxiety.
More