Wondering if you're standing perilously close to the burnout edge? Answer the following questions with a "yes" or "no," considering how you feel today only.
- Do you feel as worn down as 100,000-mile tires?
- When you think about your boss, your kids, your food-begging parrot, or anyone else in your life making demands, do you primarily feel anger?
- Do you feel overwhelmed or besieged by work?
- Do you explode easily - even at trivial issues?
- Do you suffer from headaches, gastrointestinal distress, or insomnia?
- Are you considered the resident Evel Knievel, taking unnecessary risks?
- Are you stressed out by money issues more than once a month?
Ideally, I want you to answer "no" to all of these questions. If you nodded in the affirmative to any, it's a sign you may be suffering from burnout and stress. The more "yes" answers you have, the faster you're on your way to a total meltdown.
We all know at least one person who frets about everything - the weather, the plug on the coffee machine, who's going to make the American Idol finale. We have a name for these chronic fretters: worry warts. (Notice that we don't call them worry whizzes. The "wart" imagery seems about right; worrying is definitely not an attractive quality.) Although none of us actively aspire to be a worrier, worrying does serve an important purpose. From an evolutionary standpoint, worrying signals a lack of confidence, knowledge or control. Where are we going to sleep tonight? What's for dinner? Was that rustling in the bushes coming from the wind or a big-toothed mammal thats thinking we are for dinner?
When we don't know the answers to our questions, we feel anxious, stressed, and under duress. Today's big questions are a little bit different. We worry about paying our bills, we worry about our career path, and we worry about the health of ourselves and our families. Fundamentally, this also serves some purpose: Worry helps us take some action - to ease our stress and anxiety. But whatever the case, stress is essentially about a lack of control - or rather, our reaction when things are not in our control.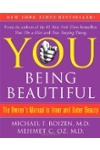 Continue Learning about Stress