Your body naturally uses its own stem cells to make you stronger, healthier, and more resistant to the conditions that have the potential to slug away at you day after day and year after year. Your stem cells are an incredibly powerful tool—independent of what you believe we should be doing in the laboratories. And part of the reason why is that stem cells play a key role in how we recover from stress.

The stem cells' regenerative properties are crucial because of the damage that our environment and the resultant stress can do. Stress is all about adapting to the challenges of life. When stress hormones damage tissues, cells, and organs, stem cells replace damaged cells and make the repairs.

So when a toxic food has shriveled our liver, or having a baby has reduced our heart function, or we have damaged an artery by overreacting to a sloppy coiffeur, stem cells come to the rescue to rebuild us as good as we were before.

The problem is our bone marrow releases fewer stem cells as we age, and we also lose stem cells as we age—whether by using them to repair damaged organs or because they're destroyed by such toxins as chemotherapy or radiation or oxygen free radicals. This leaves us vulnerable to stress-related conditions.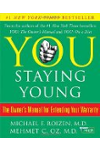 Continue Learning about Stress