Your body is a container for stress. Holding stress inside your body creates a pressure cooker effect. Like a pressure cooker, the more pressure builds, the more energy you need to keep it contained. This is distressful. Letting the stress out of your body periodically is vital to releasing the pressure and increasing availability of eustress energy (the kind that supports your life force energy and helps you feel alive and productive). You can:
Write it out in a journal. If you are afraid someone will find your notes, burn them. Make it a ritual of getting rid of the stress from the worry or concern you cannot do anything about.
Talk it out with a confidant, friend or counselor.
Sweat it out with exercise, a walk, dancing or sports.
Pound it out on a pillow or stomp your feet.
Cry it out.
Scream it out.
Pray it out.
Write it out.
Releasing the tension releases the energy that is bound up in trying to keep all the stress tightly contained in your body. Over time, keeping tension held tightly in your body is like being a pressure cooker. Keeping the lid on the pot is exhausting. Moreover, after years of stuffing the stress, just one small event or issue can trigger the lid blowing. Letting off steam regularly can keep you from blowing your lid.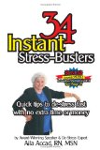 I agree with my colleagues in the various ways to reduce stress. You may also consider rearranging the furniture in your living space. Sometimes just changing the décor in your home makes the space feel fresh, new and more relaxing. How about adding a tabletop water fountain, or an aquarium with fish? Water features can do wonders for taking your mind off of your concerns for a while, or just giving you the relaxation time you need to gain a fresh perspective on how to manage your concerns. Try packing a suitcase for a "stay-cation," every once in a while. Spending a night or two in a hotel or bed and breakfast that is no more than 2 hours from home is easier on the wallet than a big trip. You can enjoy room service dining, and play "tourist," by sightseeing around town, spend time at the spa, or take in a concert, play, or special exhibit.
If the mini-vacation is not your idea of stress relief, try bringing out a good old-fashioned [or updated] board game or card game to play alone or with friends. One of my favorite activities is a night out at a comedy club. Laughter is much stronger than stress, can wipe it out if given a fair chance. Maybe take it a step further and learn to do stand-up comedy. You'll get plenty of stage time to rant about what stresses you and get it out of your system. At the same time, you'll engage [and entertain] others who just might have similar stressors in their own lives. Whatever you choose to do, remember the goals are to clear your mind, relieve stress and start anew.
To manage stress, you need to learn to say no. We live in a culture of going, going, going, and sometimes the only way we can refocus and regain control is by refusing to accept added responsibilities. I am not a fan of taking on more than you can handle, personally or professionally. It always ends up being a perfect recipe for disaster. And there are other small strategies we can employ for our greater well-being. If the news puts you on edge, turn it off. I'm not saying you shouldn't ever watch it, but maybe first thing in the morning is not the time. Focus on taking care of yourself and fostering a sense of calm, leaving the media frenzy for later, after your workday. If traffic on the way to work stresses you out and makes it hard to shop in the morning, schedule it on your weekend. It's not a chore -- it's a gift you give yourself on the weekend to make your week more successful.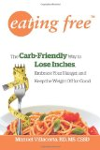 There are many things you can do to reduce stress levels if constant worry or tension begin to make it hard to live from day to day. Learning how to manage stress will not eliminate stress from your life, but it can improve how you feel during stressful times.
Do activities that help you to relax and de-stress such as:
Walk around your neighborhood or a park
Get a massage
Practice breathing and relaxation techniques
Practice yoga or tai chi
Talk to friends and family
Talk with a professional therapist
Attend a support group
Make time for hobbies and things you enjoy
Ask for help with daily activities such as housework, errands and cooking
Pray or meditate
Write in a journal
Listen to music
Read
Watch your favorite TV show or movie
Find ways to sleep better when you are feeling stressed.
Learn a few simple relaxation exercises that you can do in bed, such as breathing exercises.
Breathing exercises are a good thing to try in bed if you are having trouble sleeping.
Learn and practice relaxation techniques such as guided imagery, progressive muscle relaxation, and meditation.
Learn to say "no" to things you that you do not want to do or have to do.
Try to take time for a few quiet and calming moments in every day. Wake up a few minutes earlier in the morning. Take a walk or just sit with your cup of coffee or tea and look at the new day outside your window. Consider planting a small garden or bringing home a few flowering indoor plants. Check them every day and watch their growth. Above all, remember to sometimes put yourself and your own needs first. You deserve the time you need to take the very best care of yourself that you can.
Continue Learning about Stress