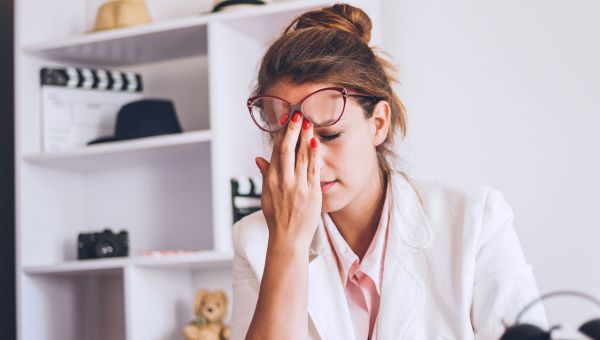 I Deleted My Instagram—Plus 7 Other Things That Calmed Me Down
I never realized how anxious I was until my phone analyzed the stress in my voice.
1 / 8
By Ediva Zanker
My life in New York City is seemingly perfect. I have a job doing what I love, close friends who care about me, the sweetest boyfriend in the world and a family that showers me with affection. But for some reason, I can't shake this feeling of overwhelming stress.
It turns out, I'm not alone: 79 percent of Americans have reported feeling the effects of stress at one point or another. And in a recent poll, Everyday Health asked 3,000 women between the ages of 25 and 65 what influenced their personal wellness most. What topped the list? Stress and anxiety.
So, I decided to make a change. The first step? To figure out why I'm stressed all the time with the help of the Sharecare app (snag it here for iOS or Android). For 30 days, I tracked the stress fractals, or measurable stress levels, in my voice.
Here's how it works: the app analyzes your voice after you speak into your phone's microphone for 30 seconds. It instantly measures and rates your stress level: calm, productive, uneasy, intense or very intense. As you may have guessed, my stress levels were usually teetering between intense and very intense. But what I realized about my stress might surprise you.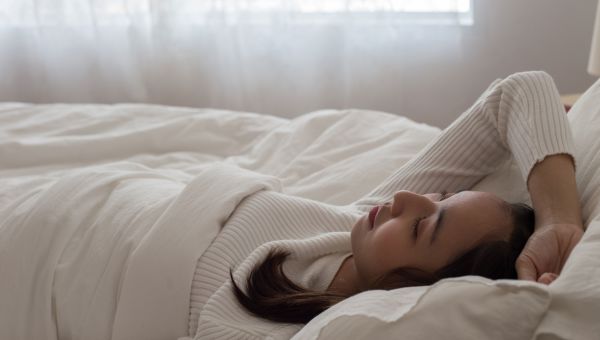 2 / 8

I'm stressed even when I first wake up

Every day, I recorded my stress levels when I first woke up. I thought there was no way I could be stressed out so early in the morning—how can you be stressed when your day hasn't even started?! It didn't matter if it was 6:15 a.m. on a Monday or 7:45 a.m. on a Tuesday, my stress levels were always in the red.

Why? Thinking about everything I needed to accomplish each day made me nervous. But as the days went on, I realized I had nothing to be worried about. I was building up things in my head.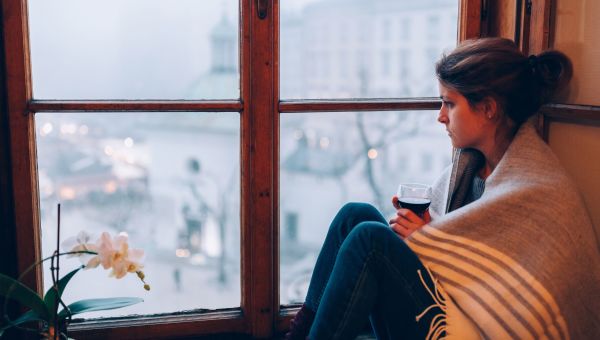 3 / 8

My triggers are never anything big

One day, when I was especially stressed out, I decided to write down everything that was making me feel anxious. I realized that none of my triggers were too serious on their own—but combined, they were overwhelming. It seems silly to get stressed out about buying a bridesmaid's dress or about booking a plane ticket to go home for the holidays. But when I had to buy a bridesmaid's dress, book a plane ticket and go to the gym on top of getting my work done, my stress levels were high. Tackling each stressor on its own made me feel calmer.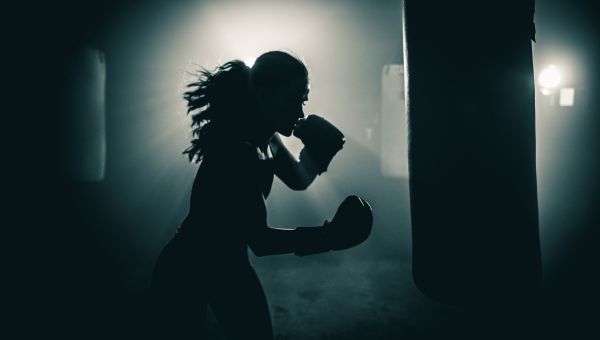 4 / 8

There's one place where I feel most calm

I'm a self-proclaimed workoutaholic. The adrenaline boost I get after a 20-minute sweat session on a boxing bag makes me happiest. I knew working out had a major calming effect on me, but I never realized how much exercise truly boosted my mood until I tracked it.

Before hitting New York City Sports Club, my stress levels were usually high. But no matter how long I worked out for—whether it was 20 minutes or 90 minutes—when I left the gym, my stress levels were low.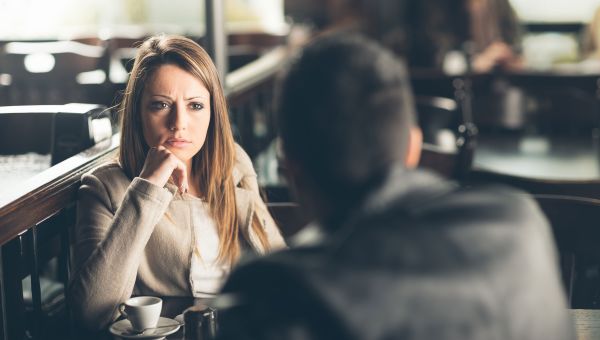 5 / 8

I wear my stress on my sleeve

I realized that if a device could tell I was stressed, real-life people probably could, too. Whenever my boyfriend would ask, "How are you?" I would instinctively respond "I'm fine." I learned that he could usually sense that I really wasn't fine. In fact, I was super stressed and tense.

Knowing that he could hear the stress in my voice actually helped me improve the communication in our relationship. Instead of saying "I'm fine," I would say, for example, "I'm actually really stressed out about money right now." After talking about the difficulties of saving money in New York City, I felt like a weight was lifted. I was worried that being upfront about my emotions would have him running for the hills, but it turns out, people are much more receptive to the truth.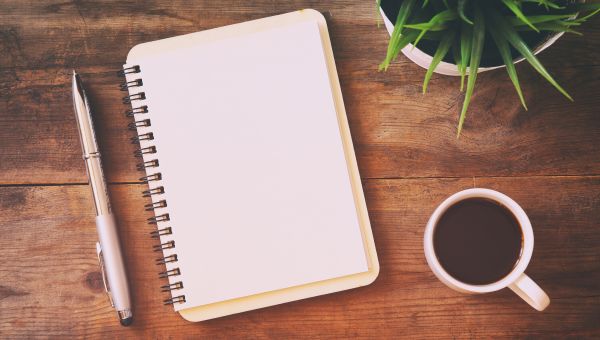 6 / 8

When I check things off of my to-do list, I can breathe easy

I realized that once I actually accomplished whatever was stressing me out, I'd feel a wave of relief. Instead of worrying about all the things I had to do, I just started doing them. If I was stressed about not booking a flight home, I would go ahead and book it. If I was worried about not making it to the gym, I would wake up at 5 a.m. to make sure I got my workout in. I realized I couldn't let stress run my life. Identifying what was stressing me out and being proactive made me calmer.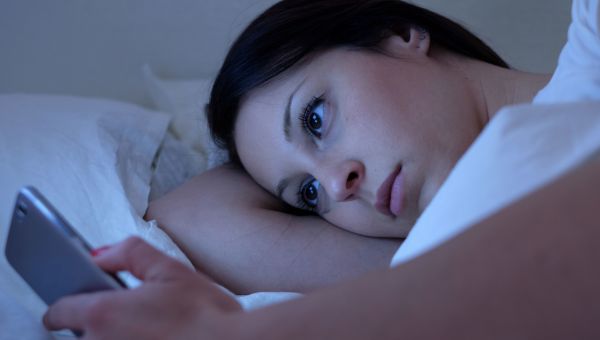 7 / 8

Social media doesn't help

About two weeks into tracking my stress, I realized there was something else bugging me: social media. How? Seeing beautifully edited pictures of fitness models on Instagram made my self-esteem tank.

So, I did something that every millennial in their 20s could never even imagine: I deactivated my Instagram. And it paid off! During the last two weeks of tracking, my stress levels improved. Instead of checking the app every five seconds, I checked the news. Instead of stressing about my body, I told myself I'm happy the way I am. I felt like a free person!

The real shocker? I think I'm done with the app for good. I haven't had the desire to reactivate it—and I realized I wasn't actually missing out on much… besides cute photos of puppies.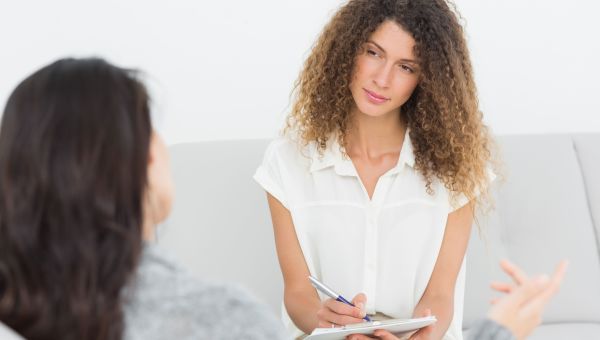 8 / 8

For how much I'm stressed out, I should probably seek professional help

After tracking my stress for a month, something became apparent: I need professional help—and I'm not afraid to admit it. Someone shouldn't feel so stressed out or anxious all the time. I realized if I improved my stress levels, I would improve my relationships. I would improve my everyday life.

Life without stress is a happy mental image: I'm living in New York City, and I have amazing friends, a sweet boyfriend, a family who cares about me, a job that I love—and that's it. Now, I know all it takes to achieve that image is getting the help I need.

It is not uncommon for people to experience stress and anxiety during select periods in their lives. Having a positive attitude, taking a balanced approach to life's ups and downs, and using relaxation exercises are just some of t...
he ways that people can alleviate stress and anxiety.
More