When stress or anxiety has you feeling tied up in knots, jittery or unable to fall asleep, you can lower your mental tension by using a physical technique -- progressive muscle relaxation. This will enable you to lower your body's stress response. It will also calm your spirits by identifying and releasing tension in your muscles.
Progressive muscle relaxation is a simple exercise that allows your muscles to get rid of tension, but it does much more than that. In this video, psychiatrist Charles Sophy, DO, explains how progressive muscle relaxation can help you let go of stress and avoid anger.
Progressive muscle relaxation is another stress reducer that can be done anytime. It involves contracting, then relaxing all the diverse muscle groups in the body, beginning with your head and neck and progressing down to your shoulders, arms, hands, chest, back, stomach, pelvis, buttocks, legs and feet.
To Do:

1. Lie on your back in a quiet room with no distractions.

2. Starting at the top of your forehead, focus on each set of muscles. Tense these muscles to the count of 10, then release to the count of 10. Feel the tension release as you let go of the muscle contraction.

3. Go slowly as you progress downward and throughout your body, taking as long as you can to tense the muscles and release them. Get in touch with each body part and notice how it feels to be tense and then how it feels to be tension-free upon release of the muscle.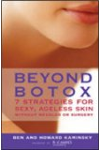 Continue Learning about Stress