While you can't change the larger economy, you can rein in your small slice of it. At every income level, staying within your means adds up to better financial health and is likely to lessen stress. So invest in yourself through judicious use of your money. Social pressures and marketing geniuses prod people into big, splashy purchases or services they can easily do without. If you have thrifty genes that help you put on the brakes, bless your good fortune. You're better positioned to weather unexpected illnesses that siphon off savings and other financial bumps and bruises. On the other hand, if your credit cards get more exercise on most days than you do, it's high time to flip that equation. Taking control of your finances in small and big ways helps defuse a major source of unhealthy stress and create more space in your life for joy.
One of the biggest drivers of stress is financial woes. Not coincidentally, health problems are the major driver of bankruptcy, and then bankruptcy cycles back to be a major driver of more stress-related health problems. That's why it's important to create some kind of emotional comfort zone with money—that is, just the feeling that you have some sort of nest egg can ease your stress. And that's why socking away 10 percent of your income every month (or at least $100 every month) can start the process of giving you a backup plan. And, of course, with credit card debt exceeding the national debt, having a good frame of mind about your plastic is important. Use your cards for the convenience of paying your bills, not to avoid paying them.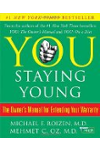 Continue Learning about Stress
It is not uncommon for people to experience stress and anxiety during select periods in their lives. Having a positive attitude, taking a balanced approach to life's ups and downs, and using relaxation exercises are just some of t...
he ways that people can alleviate stress and anxiety.
More