The relaxation response is inborn in everyone and results in a letting go of tension. When the relaxation response is combined with exercise, it facilitates the release of tension and causes a feeling of well being. Exercises that best elicit the relaxation response are those that are enjoyable, noncompetitive, predictable, rhythmical and last for 20 - 30 minutes.
The relaxation response is as follows:
The heart rate is reduced and the heart beats more effectively Blood pressure is reduced.
Blood is shunted towards internal organs, especially those organs involved in digestion.
The rate of breathing decreases as oxygen demand is reduced during periods of rest.
Sweat production diminishes, because a person who is calm and relaxed does not experience nervous perspiration.
Production of digestive secretions is increased, greatly improving digestion.
Blood sugar levels are maintained in the normal physiologic range.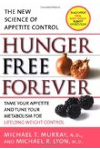 Continue Learning about Stress