While individual stresses may seem like minor distractions and annoyances, the truth is they can add up and become soul-crushing.

Not being able to focus on your work can affect your body, and your body reacts to this stress by arousing the nervous system-which releases hormones.

As your pulse quickens, you breathing intensifies and your muscles tense. When your body is exposed frequently to this kind of stress, the stress creates allostatic load. This kind of stress has been linked to high blood pressure, chronic fatigue, musculoskeletal disorders, diabetes, depression, substance abuse and even heart attacks.

Allostatic load also can contribute to a weakened immune system, which can make vulnerable to colds and other illnesses. Even worse, it can weaken your brain's ability to learn new things and to remember things.
Stress can result from physical factors, such as repetitive hand motions, poor seating conditions, excessive noise, heat or cold, eye strain, lack of control, or general work overload. Other causes of stress range from relations with the boss and co-workers to lack of control over day-to-day tasks, sexual harassment, and concern about safety and health hazards. Many women are stressed out by low pay and no chance of promotion or retraining, sexual and racial discrimination, and limited educational opportunities. Women who have children or want to have them may worry about maternity leave, child care, and loss of seniority.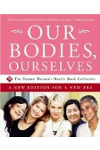 Move over, road rage. Here comes desk rage. And it's getting worse. Anger in the workplace stemming from grumpy coworkers and insulting supervisors in addition to intense feelings of frustration, fear, and being overwhelmed, is growing.

The American Institute of Stress states that job stress is by far the leading cause of stress for American adults. Eighty percent of workers feel stressed on the job with nearly half saying they need help. A full 25 percent of American workers view their jobs as the number one stressor in their lives.

Workplace stress consultant Anna Maravelas says, "Be especially careful not to conclude that you're trapped at work. Telling ourselves we have no options causes stress to skyrocket. If your best friend was describing your work situation to you, what advice would you give him or her?"

Management consultant Sharon Jordan-Evans also offers advice. She says, "As people go into that workplace quandary, 'Should I stay or should I go?' they should first try to find out what's missing and what's wrong in their current job."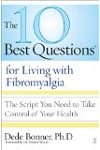 More About this Book
The 10 Best Questions for Living with Fibromyalgia: The Script You Need to Take Control of Your Health
An indispensable resource that empowers fibromyalgia patients to take charge of a debilitating disease and get the health care they deserve. Fibromyalgia—a painful, exhausting, and often misdiagnosed disease—affects up to 12 million Americans (90 percent of them women). And because many health care professionals are still learning how to diagnosis and treat its confusing symptoms, patients living with the disorder must become proactive and informed consumers for their own health. The expert advice found within The 10 Best Questions™ for Living with Fibromyalgia gives readers the answers they need to get the best care possible and enjoy a more normal life. This essential book provides the Best Questions that patients should ask their doctors, partners, children, and friends, accompanied by the "best answers" drawn from cutting edge research and extensive interviews with the top experts in the field. There are chapters on what to ask about your diagnosis, test results, second opinions, for ongoing disease management, to lose weight, get more sleep, and to make other healthy lifestyle changes. This practical and holistic book also offers Best Questions and advice for fibromyalgia patients for their relationships with partners, children, friends to ensure emotional, financial, and spiritual health. Each chapter concludes with The Magic Question™, the one crucial question most people never think to ask until it's too late.
The phrase "work-life balance" has emerged in reaction to the unhealthy choices that many of us are making in favor of the workplace, as we opt to neglect family, friends, and leisure activities in the pursuit of corporate goals. The cost to corporations and businesses when workers are unhappy and overstressed in enormous, estimated at over $300 billion annually. The cost of depression, loss of productivity, and missed work days has an annual estimated value of over $600 per full time employee. In some surveys, 30 percent of workers felt their health was suffering because of their work, and over 40 percent of managers believe the quality of their working life has deteriorated over the past three years. Worker turnover and the costs of replacing and or retraining employees have never been higher. The attitude of workers and the morale within companies are at an all-time low. The costs of chronic stress are harming our families, our corporate institutions, and the government.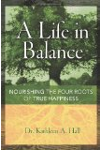 There are many factors that can lead to chronic stress, and it is helpful to identify them so you can take steps toward resolving them. Psychological stress may be the result of a hostile work environment, unclear or unachievable expectations, or excessive work hours. If these factors are not addressed and resolved, you may find yourself in a state of chronic stress, worrying about work issues even during your free time.
In todays work force most of us experience a certain amount of stress. In fact stress can often propel and motivate us to get the job done. However, there is "work" stress that is disabling and ongoing that paralizes creativity and initiative. When stress reaches this level it becomes not only chronic but pervasive. This stress is usually experienced when an organization goes through many changes. Failed leadership and uniformed managerial staff are factors that account for stress... lack of commitment and organizational ambivalence in the work site are others. In fact, lack of opportunity and advancement appears, for many, to be more important than pay raises.
So where's the line between acute stress that works in your favor and chronic stress that makes you feel like retreating to the couch for the next three weeks? Good question, tough answer. It varies for everyone, but certainly some patterns emerge. Chronic stress typically develops because your job includes one (or more) of these factors: Boring and repetitive tasks, low level of control in your job, annoying co-workers (and lack of a buddy or friend as a co-worker), low level of job security (being made redundant in the HR terminology), working the night shift or rotating shifts, and being exposed to loud noise. Having a job with one of those characteristics makes you susceptible to the negative effects of stress; being exposed to all makes you a walking volcano.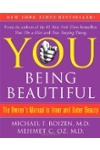 Continue Learning about Stress