According to the latest statistics from university counseling centers, stress and pressure in our teens are back and up at epidemic levels.
The freshman year dropout rate has reached an all time high at more than 26 percent (that's one of every four students).
Four of ten students report feeling depressed to the point it was difficult to function.
What's more, depression, stress, and drop-outs peak during the second half of the first year of college.
College counselors realize these troubling stats and are making changes on campuses to try to better meet kids' emotional needs.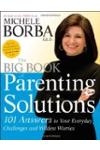 Continue Learning about Stress