Your commute is a good time to listen to stress-reducing music. Be gentle to your ears, and choose what you listen to mindfully. Talk radio and top 40 radio, with their brash announcers and harsh advertisements, can over-stimulate you, increasing your anxiety level. Instead, explore the restorative power of music. Psychologists have long heralded the power of a person's favorite music to calm the emotions and relieve stress. Find what works for you and give yourself the gift of music that truly nourishes your mind, body and soul. Whether you are on a bus, train, car or airport, you can calm yourself by listening to beautiful music on a compact disc (CD) or tape player with earphones.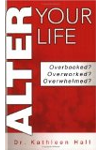 Bad day at work? Use commuting time for stress reduction. Here are some ways to unwind and relax:
Get into music or listen to audio books that inform and entertain.
Take an orange, mango, lemon, or even a rose or some basil with you into the car. Their scents contain linalool, which helps induce calm.
When stuck in traffic, practice progressive relaxation: tense muscles in your feet, then relax them. Continue to work your way up to your shoulders and hands.
Continue Learning about Stress