The cortisol pathway of your stress response system activates over the course of minutes or hours, when the hypothalamus secretes several hormones and neurochemicals into the hypothalamic-pituitary-adrenal (HPA) axis. The main chemical released -- CRF, or corticotropin releasing factor -- is secreted within 15 seconds and triggers the pituitary to release the hormone ACTH (adrenocorticotropic hormone). ACTH then travels via the blood stream as part of the chemical messenger system, through which it reaches the adrenal glands. Within several minutes, ACTH stimulates the adrenal cortex (the outer part of the adrenal gland) to release cortisol. Cortisol increases blood sugar for energy.

Cortisol also feeds back to the pituitary to turn off the release of CRF, thereby slowing down the responses initiated by epinephrine. Cortisol also acts on the brain to improve your ability to remember events related to the stress.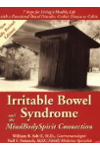 Cortisol is not just a stress hormone -- it's crucial in our daily sleep-wake cycle. In this video, naturopathic doctor Holly Lucille explains the surprising effect of excessive stress on the levels of this important hormone.
Whenever we experience any kind of stress, our cortisol levels go up. In this video, nutrition expert Shawn Talbott, PhD, discusses why it's so important to get our stress and cortisol levels under control, and how sleep factors into the equation.
Continue Learning about Stress