Following are some ways to help prevent stress:
Learn good time management. Schedule a reasonable number of activities, chores, or goals for each day. Overloading your schedule will inevitably result in a stress response:
Write down which activities must be completed each day, and delegate chores among the members of your household.
Accept that life won't be perfect. It's more important to have a relaxed home than a spotless house.
Don't be afraid to say no. You can't volunteer for every worthwhile cause, and your kids don't need to participate in every possible afterschool activity.
Prioritize what's important for you and your family. Research shows that it is healthiest to limit volunteer activities to no more than 2 hours per week.
Schedule "down time" every day for reading, reflection, or a fun family activity.
Identify your stress buttons. Learn what events typically make you feel stressed. For example, you might be stressed after a meeting with your boss, while helping with a school project, or talking with your mother-in-law:
Anticipate your stress triggers, and practice relaxation techniques and telling yourself positive, affirming messages before encountering stress.
Stretch your muscles when they first become tense.
Give yourself positive, encouraging messages before beginning any stressful activity.
Practice daily stress-busting.
Recognize and accept stressful events you can't control (for example, the weather or other people's attitudes and behavior).
Ask for help from others -- you don't have to do everything yourself!
Do aerobic exercise every day.
Consider learning and practicing yoga, tai chi, and/or mindfulness meditation.
Eat regularly -- don't skip meals.
Get plenty of sleep.
Sing and find humor in your day.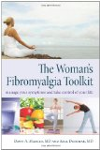 Continue Learning about Stress