The following steps can help you control stress in your life:
Understand what you can control: Stress often comes from trying to control situations or people's actions that are beyond our control. Avoidance also raises stress. Recognize the choices you do have. You may not be able to control world financial markets, but you can read your statements, control how you invest and make choices about how to spend your available income.
Say good things about yourself: This one is so simple, but many of us reinforce our stress by piling on with an internal negative voice. Research shows that affirming your personal values keeps production of cortisol, the stress hormone, low. The next time you catch yourself putting yourself down in your thoughts, say or write something good about yourself instead. And make the goals you set for yourself realistic.
Encourage the relaxation response: Try activities that use repetitive motion or sounds while also pushing aside everyday thoughts that might pop up. This helps quiet your mind. Good stress-relieving repetitive activities include knitting, running, prayer, playing a musical instrument, meditating or chanting a word or phrase.
Keep meals and sleep healthy: Eat more veggies, fruits and whole grains. Avoid sugar, caffeine and fatty foods as much as possible. Good fuel promotes emotional resilience and calm. And avoid eating when you're not hungry— another sign of chronic stress that can just lead to more tense feelings. Stress might also cause sleep loss, which makes you feel more stressed. Support healthy sleep by winding down at night, avoiding caffeine or food before bed and leaving enough time for a good night's rest.
Find a passion: Stress can narrow your vision, so it helps to move outside the boundaries of your current situation. Start with a small step—a one-night class in an artistic interest you haven't pursued before or two hours of volunteer effort for a community or charitable project—then see where that first step takes you. Many women find stress relief through a new passion for a career, hobby or cause.
A healthy diet and physical activity will always be at the core of any stress management plan. In addition, you can manage stress with any technique that helps you relax, regroup and redirect yourself in a positive way, mentally and physically. In general, effective "stress-busting" techniques often include:
muscular relaxation (such as stretching, yoga or Pilates);
a quiet environment (such as going for a walk, or listening to soft, soothing music);
a passive attitude (easygoing and positive, not quick to anger);
deep breathing, sometimes with the repetition of a word or phrase; and
skills training to identify and reduce stress.
Of course, sometimes you may fall into a pattern of attempting to manage stress in unhealthy ways. These include overeating or under eating, smoking, drinking alcohol excessively, withdrawing from friends, or even using illicit drugs, to name a few. These behaviors are unhealthy and, more importantly, they do not ultimately help you manage stress. Rather, they may create more problems and challenges and continue the cycle of stress.
Here are some tips on how to deal with emotional problems in a healthy way.
Choose exercise instead of drinking alcohol. Exercise ramps up pleasure-producing endorphins and happy-time neurotransmitters, such as dopamine. You know my exercise passion is walking 10,000 steps a day, but swimming, jogging, kick boxing—anything that washes away frustration and restores calmness—works too.
Benefit from the calming effects of meditation. Just 10 minutes a day can soothe frazzled nerves.
Stress can bring on bad behavior in anyone, so get over distress and destress. Exercise, meditate and . . . oh, did I mention have a one-on-one with your partner? Sex tones muscles, lowers blood pressure and cranks out happy hormones.
The same principles that control hunger and help you energize—like eating breakfast—will help you control your dopamine and serotonin. The following are the core principles of withstanding stress and energizing:
Be sure to eat a blend of carbohydrates, fiber and protein for breakfast. It's the most important meal and it drives your entire day. It determines how much you're going to eat at 4:00 pm, and it gets your brain to start with the proper levels of serotonin and dopamine. If you exercise in the morning, maybe have a pre-exercise meal, like half a banana or a string cheese. This will increase your metabolism, help with clear thinking, improve alertness and concentration, enhance memory and improve cognitive abilities.
Do not skip meals. Because stress affects your dopamine and serotonin levels, eating throughout the day keeps you alert and relaxed. Just remember to combine protein and carbs at each instance for best results.
At every meal or snack, try to combine carbohydrates and proteins. The amounts don't matter so much as the simple act of consciously combining. This way, you get the optimal blend to fight cravings, control hunger, gain energy, simulate fullness and produce dopamine and serotonin. This way you're less likely to eat emotionally. Protein increases your metabolism and carbs lower ghrelin (hunger hormone), which helps with brain function and decreases cravings.
Take brief walks during the day. Even a five- to ten-minute walk works wonders. You can also pause and practice taking ten deep breaths.
Take time to eat: Sit down, relax and enjoy your meal. This time of relaxation helps to control stress and gives you enough time to send signals to your brain that you are full.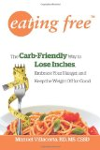 Continue Learning about Stress