Ask yourself, "What is my preferred antidote to stress? How destructive or constructive is it?" Another way of asking this question may be, "What is my favorite poison?" Although some people find smart solutions to stress, like physical activities, favorite hobbies, fun vacations, or playing with their kids, most of us also have destructive behavior patterns that we use as stress reducers.
Harvard University's cardiac specialist Dr. Daniel Forman comments, "Our ways of dealing with stress are often self-destructive, like overeating, smoking, or watching TV." Dr. Herbert Benson adds, "The intensity of a person's fight-or-flight response to stress is determined by that individual's interpretation of its meaning."
Ask yourself whether there is any substance or food that you would have trouble living without. You'll probably immediately consider cigarettes, alcohol, chocolate, bread, or coffee. These addictive stimulants and foods provide short-term energy boosts but can add to your long-term health problems and stress.
A good indication of the impact these substances or foods have on you is what happens when they are withdrawn. For example, many people get headaches when their bodies are deprived of caffeine.
However, such symptoms are usually followed by a feeling of lightness and increased energy as the body is freed from the burden of coping with the toxins created by these substances. Just ask anyone who has successfully quit smoking.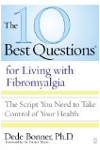 Continue Learning about Stress