Turning off the news is a huge time-saver as well as a stress-saver. Today's news is less about objective reporting and more about improving ratings through entertainment. The goal is to grab and keep your attention by using language and emotions that tend to sensationalize and stimulate interest with fear, horror and other heightened stressful emotions.

I am not suggesting you ignore the news but rather not dwell on it for more than a few minutes to get the headlines and the basic information you need. Especially do not start or end your day with negative news. It is important to start your day with something uplifting or inspirational. Choose something that gives you a positive feeling and focus for the day.

Turn off the news at least 30 minutes before retiring for the night. At the very least, do not leave it on for your unconscious mind to absorb while you sleep. If you need sound to fall asleep, try a soothing sound machine or relaxation CD.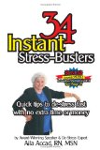 Begin by watching the news objectively. Be aware of catch phrases, listen for charged words, watch the manipulation of language. Discern whether the news is based on reality or sensationalism. Assess your news "habits": do you listen to the news actively, or passively? Do you choose your new sources consciously, or unconsciously? What emotions do you feel as you listen to the news? What thoughts? You can develop your own mindfulness practices that will soon be second nature and keep you from being negatively affected by the news.

Gather the facts, from different sources when possible, detach yourself from them, and practice compassion for those involved. When you hear of a horrible accident or a convenience store robbery, practice compassion for all the people involved: the victims, the police and emergency personnel, even the perpetrators who will be held responsible for their actions. If you pray, put the people concerned in the news story on your prayer list, or spend a few moments mindfully sending them healing thoughts.

Instead of being victimized by the event, choose to tap into the amazing power of commitment. An old axiom goes: "If you are not part of the solution, you are part of the problem." Whether it's the welfare of our animal friends, the health of our forests, or a deeper level of communication with our fellow humans around the globe, your heart will tell you which path to take.

Amidst all the noise of the modern media, make time to listen to that still quiet voice within. Then mindfully choose the way you interpret the evening news.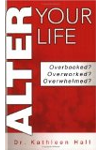 Continue Learning about Stress