In a lot of ways, stress is good. It's the physiological mechanism that helps us function. It helps us make deadlines and run away from lions. Faced with a situation that requires action, we either decide to fight it (hustle to meet the deadline) or run away from it (aforementioned lion). It's the process that defines "fight or flight."

When those stressors reach extremely high levels, however, stress becomes dangerous. That's because of the effect of the stress hormone called cortisol. When you're constantly under stress, your cortisol is elevated too high. When those levels become exhausted, you end up with low levels. That's when stress is most damaging-when it exhausts your ability to increase your cortisol.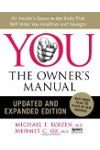 Stress can hit you when you least expect it—before a test, after an accident, or during conflict in a relationship. While everyone experiences stress at times, a prolonged bout of it can affect your health and ability to cope with life. That's why social support and self-care are important. They can help you see your problems in perspective and the stressful feelings ease up.
Sometimes stress can be good. For instance, it can help you develop skills needed to manage potentially threatening situations in life. However, stress can be harmful when it is severe enough to make you feel overwhelmed and out of control.
Strong emotions like fear, sadness, or other symptoms of depression are normal, as long as they are temporary and don't interfere with daily activities. If these emotions last too long or cause other problems, it's a different story.
Continue Learning about Stress