You don't have to get a professional massage to benefit from touch therapy. If you have tension in jaw, neck or shoulders, you can massage these areas gently with your fingertips to ease tight muscles and decrease stiffness.

l. Use your favorite massage oil or cream. Take a few drops of the oil in your hand, and gently touch the back of your neck, about two inches below the hairline with your fingertips, rubbing the oil into the skin.

2. As you make contact with the skin, start using a circular motion with your fingertips, gently moving up and down the neck.

3. Work outward down the side of the neck to your shoulders, continuing the gentle circular motion.

4. Squeeze your shoulders with your hand, one at a time, using the opposite hand. Then using long, stroking motions, gently sweep the skin from the neck to the shoulder and down to the elbow.

5. If you suffer with Carpal Tunnel Syndrome, gently massage the wrist and thumb area to release tension.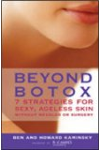 Stress can damage every part of your body and lead to chronic disease. Many people, especially women, hold stress and tension in their head and in their face. Here's a massage you can actually perform on yourself to fight stress:
Position both hands as if you were giving 2 thumbs-up. Reposition your thumbs-up horizontally and place your thumbs, on the sides of the bridge of your nose, beneath your brow bone. Press firmly for 8-10 seconds, and breathe.
Then place your thumbs and index fingers slightly above and on the opposite ends of your eyebrows. Gently squeeze for 8-10 seconds and breathe.
5 Surprising Ways to Live Longer in Under a Minute:
http://www.doctoroz.com/videos/5-surprising-ways-live-longer-under-minute
This content originally appeared on
doctoroz.com
Continue Learning about Stress