When a child is experiencing difficulties coping with stress, he or she is likely to show changes in physical appearance, mood, and behavior. Physical changes include stomachache, headache, issues sleeping, trouble eating, and low energy. Emotional changes include nervousness, anxiety, loss of enthusiasm about things he or she used to enjoy, anger or hostility towards peers, shyness or withdrawal, and feelings of helplessness and hopelessness. Being able to recognize the signs of stress is an important skill for parents, teachers, and healthcare professionals.
Eighty-five percent of teens say they are stressed and many say it is affecting their school performance.
Have you seen a marked change from your child's "normal" behavior that lasts everyday for at least two weeks? Is he more irritable or withdrawn lately? Does she have trouble concentrating or have more headaches? Is he quicker to frustrate? Don't overlook stress. If so:
Look further to assess if it is stress-related. Identify what's triggering the stress, reduce those triggers that you can (like that difficult of a math class).
Consider yoga, exercise or healthy ways to help your child learn to decompress.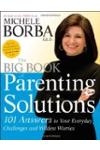 To evaluate your child's stress you must first…
have a close relationship with him so that you can identify his challenges and stressful predicament more promptly and accurately;
have an openness to understanding and listening to your child's expressed needs, concerns and emotions;
have the keenness of mind in observing your child's actions, attitudes, behaviors, choices, decisions and expectations.
Evaluating your child's stress is all about communication, and it starts well before your child is actually experiencing stress. When a child is stressed, their communication habits change. They might talk faster, slower, more often, or not at all. To evaluate your child's stress, you need to really be listening to them and observing differences in their behavior and habits. And it's not just the way they say things, but also the content of what they are saying. What they're sharing with you is important.
Children sometimes mask their changes in behavior by hiding out from you when they are stressed. When their self-esteem is healthy, they want to share themselves with others, even if they are shy. But when your child stops being able to share anything, it means something is wrong. For example, a child who gets a D on a test won't show you that test grade because it is stressing the child out. It might be the school subject that is causing stress because the child feels like it's too difficult, or there might be another outside factor that's causing the stress, which resulted in a low grade because they can't concentrate. Just be on the lookout for things they start hiding from you that they would normally share with you.
The ride to and from school is a perfect time to find out what's really going on in your child's life. Nightly family dinners are also a great way to stay in touch with your children and their lives. Also keeping track of what music they are listening to helps you stay connected and gives you an opening to discuss the lyrics of some of these troubling songs that become popular. Sometimes a change in the things they are listening to can be a sign that they are stressed out. Just keep those communication lines open at all times and look for any changes in them.
Continue Learning about Stress