There are several simple stress reduction strategies that you can practice regularly at home:
Keep calm by meditating.
Adopt an anger management plan.
Practice deep-breathing exercises.
De-stressors you can to add to your home: pets and plants. Plants have been shown to decrease infection rates in nursing homes and lower blood pressure, while people who get a pet after having a heart attack are less likely to have another heart attack, especially if they walk that pet. In fact, just imagining that you have a pet and walking it can reduce your stress.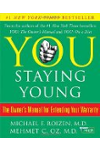 Continue Learning about Stress