De-stressors you can to add to your home: pets and plants. Plants have been shown to decrease infection rates in nursing homes and lower blood pressure, while people who get a pet after having a heart attack are less likely to have another heart attack, especially if they walk that pet. In fact, just imagining that you have a pet and walking it can reduce your stress.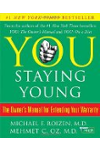 What can families do to emerge stronger than ever during difficult financial times? The families that tend to do best discuss their problems openly and work together to find solutions.

Have family meetings. Share ideas on how to economize within your own family. And then, help each other to learn to live within the family budget.

Find age-appropriate ways for children to contribute to the good of the family. Let them help out with household chores. Continue to make sure that they do well in school. Keeping family rules and routines are especially important during stressful times as they provide stability and reassurance to children.

Let this be an opportunity for the family to come together to explore options and solve problems for the benefit of the family. Working together will help to relieve emotional distress, increase a sense of control over the situation, and bring families closer together.
You can help reduce stress at home by taking a home climate check. Are there opportunities for your family to relax? Make sure your home is a place where your kids can de-stress. Is there time for laughs and fun? Are there opportunities for the kids and you to enjoy one another? Are there regular family meals?

Build in times where you and your kids can relax. Cut excess activities from the schedule.

Watch for stress builders. Sleep deprivation, poor nutrition and lack of exercise can exacerbate stress. Try to keep your child to a regular sleep schedule. Watch caffeine intake in items such as coffee, energy drinks, cold and cough syrup medication which can rob sleep. Turn off any digital screen 30 minutes prior to light's out.

Take care of yourself! Parents can be a "stress generator" so watch your own behavior. Are you for the most part calm and relaxed or stressed and uptight? Kids mirror our behavior and take our cues from us.
There are several simple stress reduction strategies that you can practice regularly at home:
Keep calm by meditating.
Adopt an anger management plan.
Practice deep-breathing exercises.
There are a lot of things which you can add to your home that will help you to cut some of the stress out of your life. There is an entire industry devoted to helping people learn how to manage and cut their stress levels. There are books, TV shows, classes, therapies, and products all helpful in reducing stress. You can put little tabletop waterfalls in every room of your house, with scented candles burning, and Tibetan drum music flowing in the background. You can create a beautiful indoor garden, paint your walls soothing, yet bright colors, hang interesting pictures, or Feng Shui your furniture. However, keep in mind that one person's peaceful waterfall is another's annoying, dripping faucet, and burning scented candles can be torture to an asthmatic. Find out what works best for you and enjoy a less stress-filled life.
Continue Learning about Stress