During stressful times, rent some funny videos and watch these instead of the nightly news. You'll sleep better after a good laugh, and it may help boost human growth hormone and a host of other healing chemicals in the body. An interesting Canadian study found that even looking forward to laughter boosts immune function and decreases the effect of stress on the body. Humor therapy, laughter therapy, and comedy clubs all appear to have unique implications in reducing stress, reducing blood pressure, and improving immunity.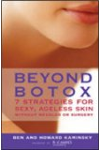 Looking for an inexpensive way to decrease stress and increase immune function? Then take time to laugh frequently throughout your day. Not only will it help you live longer, it costs nothing! Studies show that a real belly laugh can increase antibodies that fight infection as well as decrease cortisol, a stress hormone that suppresses the immune system.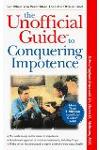 More About this Book
Unofficial Guide to Impotence
The Unofficial Guide to Conquering Impotence delivers the inside scoop on impotence: the truth about Viagra, what treatments really work, and how lifestyle changes can aid in conquering...
Ever notice how a good belly laugh can make you feel not only happier but less frazzled, too? Watch this video, in which Dr. Deepak Chopra explains why laughter is surprisingly good for your health.
When it comes to stress, laughter really is good medicine. A good belly laugh triggers production of endorphins, the brain's feel-good neurotransmitters. It also relaxes your blood vessels and increases blood flow -- the ideal antidote to tension.
Continue Learning about Stress