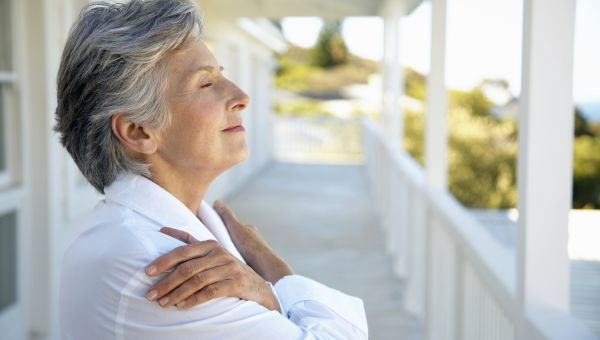 It sounds like heresy when you're furiously trying to find work, but roll with this for a minute: Turn off your phone, computer, and TV for 20 minutes. Really.
Now, sit quietly and reflect on your favorite moments of the day. If you can't think of any, try picturing positive moments you would like to have tomorrow. (Try these yoga stretches right now.)
Job loss can play some nasty games with your health. A full 10% of people who lost their jobs developed new health problems in the year and a half after the event (compared with 6% of those who held steady jobs). No surprise: Stress can push you into using unhealthy coping mechanisms (like those containing sugar, trans fats, alcohol, or nicotine), and it can affect your physiology. How? The short (but scary) list: It can make you lose your libido, ruin your sleep, and weaken your immune system, and it can cause you to age faster and get fat more quickly. (Are you addicted to sugar? Here are six ways to break the habit with ease.)
But you get to fight back against aging and illness much easier than if you were a cornered boxer -- without spending extra money. All you have to do is tune out for a few minutes:
Rest your mind. Making your quiet time a daily ritual -- that is, making time to do nothing -- could be the most important thing you do all day. In addition to reducing the stress on your body, it sets you up for clearer thinking and decision making.
Buy smarter. Keep your healthy eating habits intact by purchasing in-season produce and relying on legumes for healthy protein.
Put the gym on hold. Find a walking buddy, instead. Bonus: Don't be surprised if you stick to your workout more faithfully than ever.
Medically reviewed in August 2019.