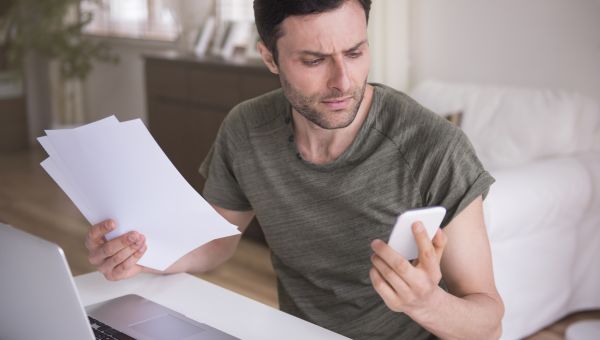 Next time somebody tells you, "My smartphone is stressing me out!" -- the e-mails, the 24/7 social networking, the constant beep of incoming text messages -- smile and share this secret: Your super-cell phone can help reduce stress. Here are 10 ways to reduce stress with or without your smartphone.
If you're among the growing band of smartphone owners (half of all Americans and a third of Canadians) or you're thinking of joining the club, know that these nifty little mobile computers can morph into stress-management tools faster than you can say "Twitter me crazy." You've probably heard about a new British study saying that people who constantly check their cell phones are the most Nervous Nellies or Neals. Some even imagine their phones are buzzing and vibrating when no one is calling, texting, emailing, or IMing them. Learn how to reduce radiation from cell phones to cut your cancer risk.
If this describes you -- or someone you love -- here's how to tap into a smartphone's stress-reducing talents (and dodge its distractions):
Don't ignore those around you. When you're with family, colleagues, or your main squeeze, don't text, tweet, or talk to other folks. John Mayer, who left Twitter last year, said he had turned into a "tweetaholic." He -- and you -- can find relaxation if you reach out and touch someone real.
Dial up one close pal. We know you're proud of your stable of 350 online friends (including those long-lost 7th-grade lunch buddies), but one in 10 Facebook users feels anxious about whether their BFF list is growing or not. (Lady GaGa has 10 million!) To turn your smartphone into a stress eraser, log out and dial up one special someone. Talking with friends (especially for women) stimulates the release of the stress-busting hormone oxytocin, so use your phone to reach out to one friend (even make plans to meet -- in person!), and destress. Here's another great reason to make a date with a friend.
Avoid information overload. Create to-do and to-read lists by taking advantage of one of the many cheap, easy-to-use smartphone apps that help you organize your day's calendar or set up a unified information feed (RSS -- Really Simple Syndication) that combines the news you want from many sources into one, easy-to-browse list. Instead of feeling disorganized or overwhelmed (it can happen if you're always checking the news, sports scores, your favorite blogs, etc.), you'll feel in control -- a guaranteed way to reduce stress.
Download a relaxation app. Ahhh . . . If you're doing the multiscreen tango -- TV, plus computer and smartphone -- you're not alone. Eight in 10 Americans talk or text while watching TV. The trouble with that? Multitasking boosts levels of wire-you-up stress hormones, so tune out occasionally and turn your smartphone into a spa-quality relaxation tool. An app we love: Cleveland Clinic Stress Free Now Meditations, created by the clinic's Wellness Institute, which Dr. Mike directs. With just a few minutes of practice each day, Stress Free Now can help you make dramatic changes in the how you cope with life's stressors. Here are 3 more ways to reduce the stress of cell phones, email, and social media.
Don't sit too long. Are you sitting more because you're tied to a desk or chair when checking your digital devices? Set a "get up and move" alarm to go off at intervals. This will help remind you to take an activity break -- even if that's just walking in place. Walk around your desk, office, the parking lot, or your house or yard. Talk while you walk if you must. You're going for at least 10,000 steps a day. (That's a little more than 5 miles.)