Strength training with a coach will ensure that you keep good form and are challenged while you are working out. Good form is critical for safety and effectiveness, and constantly challenging your body will help to get you results!
Every person's body responds differently to different exercises, and your training needs will change as your body begins to respond to different exercises and your muscles develop. Strength training is an evolving process that works best when you have a qualified coach. Muscles get used to certain exercises, and you have to surprise them with different, new exercises if you want them to respond optimally.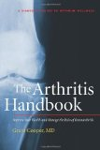 Having a qualified coach will be very beneficial and will help reduce the risk of injury. Most anyone can lace up their shoes and go for a walk. However, many of us are unfamiliar with strength training exercises. If you are new to strength training then having assist will be to your advantage. You will be able to learn from a qualified coach and they will be able to guide you safely and effectively. In addition, they will be able to provide a program based on your needs which will truly benefit your entire body.
Continue Learning about Strength Training & Exercise