Strength training doesn't have to mean bulking up. It has to do with developing muscle definition, strength, and increasing your metabolic rate. The traditional method of weight training is to perform multiple sets of each exercise to build muscle. It's now believed that you should do a single set of each exercise with ten to fifteen repetitions or working to fatigue. Choosing a heavier weight and doing only one set of twelve repetitions will give you the same results and save you time. When the exercise gets easy, it's time to increase the weights.
Here are a few muscle strengthening exercises:
Free weights or weight equipment
Pilates or yoga
Fitness or medicine ball and bands
Core-strengthening exercises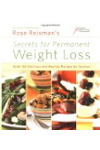 Technically, strength or resistance training takes place any time your muscles face a stronger-than-usual counterforce. Typically it employs equipment such as weight machines, free weights, and resistance bands or tubing. Not only does strength training protect against bone loss, it also builds muscle and improves your body's ratio of lean muscle mass to fat. As a result, it deserves an important place in your exercise routine.
Continue Learning about Strength Training & Exercise