Some examples of resistance training would be incorporating weights within a workout like a flat bench press or standing bent over rows with dumbbells. The other examples of resistance training exercises can be on a suspension trainer like the TRX system that you can include single leg squats or bicep curls developed into dynamic workout for total body resistance training.
Some traditional resistance training exercises with weights are: bicep curls, shoulder press, bench press, barbell squat, and bent over row. Some traditional resistance training exercises without weights are: pushup, chin-up, sit-up, and body squat. Of course there are a many variations that you can apply to these exercises that with increase or decrease the resistance to your training.
Make sure your body postural and alignment is in the correct position when performing any fitness program.
Continue Learning about Strength Training & Exercise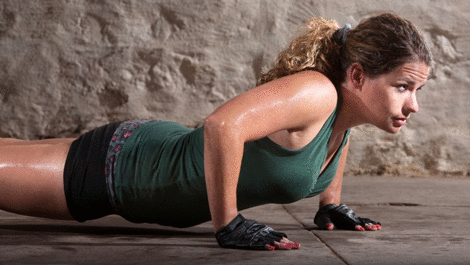 Strength training will increase your metabolic rate, build your muscles and provide you with more strength. Weight machines, free weights and resistance bands can be part of your strength training workout plan. Learn more from our ...
experts about strength training.
More