Be creative about working strength training into your schedule. Some people find that they prefer to complete their strength training right after their aerobic workouts so that they can get everything out of the way in one fell swoop. Other people like to break their workouts up and do their aerobic/step component and strength training on separate days or on the same day but at separate times. One way isn't better than the other; whatever routine ensures that you're able to get everything done should be the one you choose.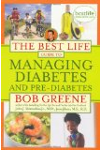 Strength training is an important part of staying healthy and fit. I find that I prefere to make the time to do my strenth training at the gym. However, if your gym is not always available at the same time you need to work out there is always equipment that you can purchase for your home so that you can easily workout before work in the morning or whenever you are home. This may also decrease drive time depending on location. But just like anything else that is important to accomplish, regardless of where you chose to workout you need to schedule that time in your planner and stick to it. After a month or so it will be part of your regular routine and it will be even easier to schedule around your workout vs just trying to squeese in time for your workout. Make it a priority and everything will fall into place.
Strength training is an essential component to your fitness plan and shouldn't be neglected. Preparation is key to making sure that you will spend some quality time with the weights, just as you do with the elliptical machine. Schedule two to three sessions per week to strength train and have a plan of attack before you begin. For example, you may choose to focus on an upper body workout for 30 minutes before transitioning to cardio so that your legs will be fresh. For the next exercise session, try hitting the treadmill prior to a lower body workout. Having a goal for each strength training session will help you be better prepared to make the most out of each workout. Happy training!
The best way to fit strength training into one's schedule is to plan for specific days that will fit into the time frames that are convenient, and be the most effective. For instance you want to plan strength training when energy levels are high, because this will help with not only caloric burn but will help one to perform the workout at your best.
Strength training is extremely important to your overall health and should not be neglected. You don't need much time to get the benefits of strength training, if you can't devote large blocks of time to it, you can still get benefits from doing small bouts throughout the day. Push ups first thing in the morning, or some pull ups at lunch, followed by carrying heavy things around your house all count as strength training. Try to find ways to get in 2-3 sets of 8-12 repetitions of some form of resistance training for all the major muscle groups 2-3 times a week. This can be done in large block or throughout the day by performing 1-2 sets for one major area in 5 minute sessions during the day. No matter how you do it, make sure to find a way to fit it in order to maximize your fitness.
One excuse I hear from my patients is 'when I get home from work I don't have time to exercise.' And I ask, what sitcom is your favorite and how long does the episode last. Most of the time it is 30 minutes. My advice to him or her is during the 30 minutes (when you would be sitting or lying), stand up and do some walking in place, get a set of dumbbells. If you don't have dumbbells get creative i.e. cans of vegetables, an old milk carton filled with water (but only with a good tight lid) and exercise those body parts, during the commercial do some push-ups and sit-ups. You can enjoy the show while taking time for your health. You don't have to 'make the time', the time is there. Just utilize it!
Continue Learning about Strength Training & Exercise