For a strengthening workout, start with a weight that can be easily lifted 10 times, with the last two repetitions being increasingly difficult. A weight that becomes difficult at eight repetitions has been shown in studies to be an effective stimulus for strengthening and toning muscles. Some people start at 1 to 2 pounds; others start at 15 to 20 pounds. As strength is gained, increase the weight in 1- to 2-pound increments.
Do each lift slowly to get maximum benefit. Aim for 10 minutes, two to three times a week. Studies show that only one set of the exercise is necessary to derive benefit. Doing more sets might fatigue the muscle or defeat the purpose of moderate training. Some good choices for moderate resistance training include:
Isometric rope
Elastic bands
Swim gloves and kickboard using the water as resistance
Free weights
Resistance machines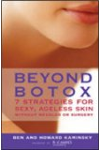 Strengthening exercises is any exercise that increases load on to a muscle or group of muscles. The load can be of any form and be very light to extremely heavy. The only importance is that the resistance being applied causes the muscles to work. The National Academy of Sports Medicine has a couple of basic principles when performing strengthening exercises.
When working with lighter weight, perform more repetitions at a slower tempo. When lifting heavy weights perform fewer repetitions and do them at a faster rate. In general one should start with light weights and gradually increase the intensity. Lower weights will increase muscular strength and endurance, whereas heavier weights will increase muscle strength and muscle size.
Continue Learning about Strength Training & Exercise