It's not hard to stay fit on the road! You just have to approach it with a little creativity. Before you travel, do some pre-work to see if your destination has a fitness center. If one is not available, bring some exercise tubing and use exercises that mimic the routine you follow at your fitness center. Even without tubing, you can still perform body weight push-ups, lunges, squats, chair dips, etc.
It is better to take an additional one to three days off than to work out with different equipment that makes it impossible to determine progress or proper weights when you return. There is nothing to be lost by an additional one to three days of rest.

The other solution is to always use free weights with standard Olympic barbells, as these will be universal and comparable between facilities.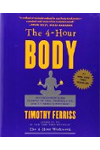 Continue Learning about Strength Training & Exercise