A good strength training program will target all the major muscle groups using multi joint movements performing 2-3 repetitions with a load heavy enough to require your muscles to strain to perform between 4-12 repetitions. Some examples of good multi joint lifts include the bench press, lat pull down, shoulder press, squat, and leg press. Perform 2-3 sets of 4-12 repetitions 2-3 times a week with at least 24 hours rest in between sessions to maximize benefits.
There are literally hundreds of different strength-training exercises, but don't let the abundance of options confuse you. If you're feeling overwhelmed, there are eight moves that will accomplish everything you need. The Basic Eight strength-training moves hit all the major muscle groups and ensure that you develop strength, power, and endurance equally. Together these exercises give your muscles the ability to perform quickly and efficiently while also preventing the loss of muscle tissue that occurs naturally through aging and disuse.
The Basic Eight are simple to perform and, best of all, don't take much time; you can go through them in less than 20 minutes. That's little time to invest for what will be a huge payoff!
Whether you've never lifted weights before or are an experienced exerciser who has never found the right strength-training regimen, you'll find the Basic Eight a simple and efficient exercise routine. The basic moves are:
Squats, which work the upper legs (quadriceps and hamstrings)
Lunges, which work the upper and lower legs (quadriceps,
hamstrings, and calves)
Chest Press, which works the chest (pectorals) and back of upper
arms (triceps)
Shoulder Press, which works the shoulder muscles (deltoids)
Butterfly, which works the upper back muscles (trapezius and
latissimus dorsi)
Dumbbell Fly, which works the chest muscles (pectorals)
Biceps Curl, which works the upper arms (biceps)
Triceps Extension, which works the backs of the upper arms
(triceps)
You can perform all Basic Eight moves with dumbbells, although if you belong to a well-equipped gym, all of the moves have a machine alternative.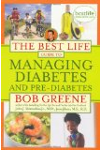 Continue Learning about Strength Training & Exercise