Chlamydia is a bacterial infection. Symptoms may include unusual discharge, bleeding between menstrual periods for women, and swollen/painful testicles for men. Approximately 75% of women and 50% of men will have no symptoms of the infection. Urine samples, or a sample from the women's cervix or a man's urethra are obtained for diagnosis. Chlamydia is treated with antibiotics.
Chlamydia is a bacterial infection that frequently can go on for a long time without producing symptoms. People may contract it by contact with infected mucous membranes. When symptoms are present, they include a clear discharge, painful urination, and abdominal pain.
Treatment for chlamydia is with antibiotics taken several times a day for at least a week. Both men and women must be treated to prevent reinfection. In men, chlamydia may result in infertility.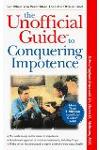 More About this Book
Unofficial Guide to Impotence
The Unofficial Guide to Conquering Impotence delivers the inside scoop on impotence: the truth about Viagra, what treatments really work, and how lifestyle changes can aid in conquering...
Chlamydia is a sexually transmitted disease. It is one of the most common sexually transmitted diseases. It is caused by the bacterium Chlamydia trachomatis. It can be acquired through unprotected sex.
Chlamydia (kluh-MID-ee-uh) is a sexually transmitted infection (STI). STIs are also called STDs, or sexually transmitted diseases. Chlamydia is an STI caused by bacteria called chlamydia trachomatis. Chlamydia is the most commonly reported STI in the United States. Women, especially young women, are hit hardest by chlamydia.
Women often get chlamydia more than once, meaning they are "reinfected." This can happen if their sex partners were not treated. Reinfection place women at higher risk for serious reproductive health problems, such as infertility.
This answer is based on the source information from the National Women's Health Information Center.
Continue Learning about STDs