The symptoms of trichomoniasis vary between men and women. Most men infected with the parasite Trichomonas have no symptoms. When symptoms occur, men may experience irritation inside the penis, discharge or slight burning after urination or ejaculation. When men have symptoms, they often subside without treatment after a week or more. Although trichomoniasis is often asymptomatic in males, if left untreated it can cause urethral infections, particularly urethritis, and can lead to reinfection of the woman.

Most women are also asymptomatic. Some women with the infection experience a frothy, yellow-green vaginal discharge with a strong odor, discomfort during intercourse, pain during urination, itching in the genital area or spotting between periods. In rare cases, pain in the lower abdomen can occur. Women infected with Trichomonas are more at risk for acquiring human immunodeficiency virus (HIV) and other sexually transmitted diseases (STDs).
90% of men have no symptoms. In the 10% of men with symptoms, most complain of urethral discharge and/or pain with urination or ejaculation. Women may have dysparunia (painful intercourse). Women can notice a bad odor, itching, and yellow-green, heavy, frothy discharge from the vagina.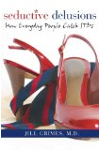 Some women have no symptoms. Symptoms usually appear 5 to 28 days after exposure and can include:
Yellow-green (sometimes frothy) vaginal discharge with a foul odor Discomfort during sex and when passing urine Irritation and itching in the genital area Lower abdominal pain in rare cases
If you have any symptoms, stop having sex and contact your doctor right away.
This answer is based on source information from the National Women's Health Information Center.
Continue Learning about STDs