In order to test for syphilis, your doctor will do blood tests. Some of the tests are specific to syphilis and others are simple makers of tissue damage.
If you have had a recent positive test for syphilis elsewhere, tell your doctor. Sometimes it is difficult to tell between a new positive and a recently treated syphilis diagnosis. In addition, it can be hard to tell between an old treated and an old untreated case. Follow up labs may need to be done in upcoming months.
If you do have syphilis, get treated. Also, make sure any of your partners get tested and treated if necessary. In the future, practice safe sex every time.
Many people are unaware of the initial ulcer because it is painless and can be in a location that can't be easily seen. The ulcer will go away with or without treatment, but the infection remains and may progress. If you have a genital ulcer, especially one followed by a rash, a medical professional should examine you and check for syphilis. Blood tests can reveal the presence of infection; the blood tests RPR, VDRL, and FTA all check for antibodies to syphilis. A swab of an ulcer can reveal syphilis when viewed under a dark field in the microscope.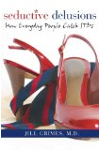 Continue Learning about STDs