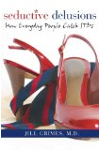 Here's how you can avoid getting syphilis:
• Abstinence from oral, anal, and vaginal intercourse will prevent transmission of primary syphilis.
• Condoms reduce (but do not eliminate) transmission of syphilis only when they cover an active sore. However, lesions are frequently outside the area sheathed by a condom.
• Secondary syphilis can be contracted through skin-to-skin contact with an infected person; be especially cautious of rashes on people's palms or soles.