Protecting yourself from gonorrhea requires the same care and attention needed to prevent other sexually transmitted diseases (STDs). If you have already been infected, you should be vigilant in getting treated and in preventing reinfection, which can increase your risk of infertility. Abstinence is one sure way to avoid infection, as the spread of gonorrhea is almost always limited to sexual contact.
It is safe to have sex in a mutually monogamous relationship in which neither partner has an STD, but it can be difficult to know with certainty that your partner is monogamous. If you have sex, make sure you use a condom correctly at all times. Also know that your risk for gonorrhea infection increases with the more sexual partners you have.
If you have any risk factors for gonorrhea, you should ask your healthcare professional to test you at least once a year. Some of the risk factors are young age, being sexually active, having multiple sex partners and having had prior STDs.
Here are other tips for avoiding gonorrhea:
Ask about the sexual history of current and future sex partners.
Reduce your number of sex partners. A mutually monogamous relationship between two uninfected people is safe.
Always use a condom from start to finish during any type of sex (vaginal, anal and oral). Use latex condoms rather than natural membrane condoms. If used properly, latex condoms offer greater protection against sexually transmitted disease agents, including human immunodeficiency virus (HIV).
Lesbians can use latex gloves and condoms for genital and anal stimulation with the fingers or with sex toys such as dildos and vibrators. A dental dam (flat, latex barrier), non-microwavable plastic wrap or a condom cut lengthwise and placed over the vagina is advisable for oral-genital sex.
You should only use water-based lubricants during sex. Do not use saliva or oil-based lubricants such as petroleum jelly or vegetable shortening. Oil-based lubricants can destroy condoms.
Here's how to avoid getting gonorrhea:
• Abstaining from oral, vaginal, and anal sex is 100% effective.
• Consistent and correct use of condoms will prevent transmission of gonorrhea from a male to a partner, as long as the condom does not break.
• Use new condoms for each partner with any shared sex toys, or preferably, do not share sex toys.
• Female barrier methods and spermicides are less effective than condoms but do decrease transmission somewhat.
• Have intercourse only within a monogamous relationship in which both partners have tested negative for gonorrhea.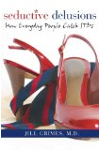 Continue Learning about STDs